Where better to go after an action-packed wildlife safari or a tough Kilimanjaro climb? Zanzibar is a tropical paradise just off the coast from Dar es Salaam. Imagine endless blue skies, stunning white sand beaches framed by whispering palm trees dancing to the rhythm of African drum beats long into the night. Zanzibar is also often described as a 'cultural melting-pot', owing to the various different people who have settled here over the ages – all of which have all left their mark in one way or another. From the bustle of the bazaars to the exquisite architecture of Stone Town, your memories of Zanzibar will last a lifetime.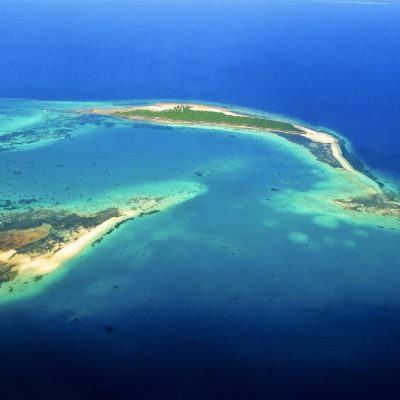 Brilliant white beaches lapped by the warm waters of the Indian Ocean provide the perfect places to relax and soak up the busy sightseeing.Just south of Zanzibar town are Fuji Beach and Chuini Beach, which both offer a range of water sports, while to the north there is Mangapwani where the only noise is likely to be the sound of the ocean. On the northern tip of the island is Nungwi, where visitors can watch fishermen's boats being built or swim in the coral lagoons.
On Zanzibar's northeast coast are the beaches of Matemwe, Mapenzi, Kiwenga, and Uroa, with their wide stretches of uncrowded sands and opportunities to explore the underwater world. Other well-developed resort areas: Pingwe, Bwejuu and Jambiani are to be found on the south-eastern coast.
The ocean offers warm clear blue waters, idyllic islands, excellent reefs for snorkeling/SCUBA, fantastic deep-sea fishing, water sports and of course delicious fresh seafood. You can also opt to go for an early morning boat ride to swim with the dolphins.
Other things to do in Zanzibar
STONE TOWN
With over 1,200 years of interesting and culturally diverse history, Stone Town is a unique place that is a must-visit for anyone planning a trip to Zanzibar. Walk around and you'll see shutters hanging off their hinges, paint peeling from the walls and urban decay where there was once extravagant facades. But despite the years and years of deterioration, you can't help but feel this adds to the town's magical charm.
SPICE TOURS
Zanzibar has got its name as the "Spice Island" for a reason, and no trip is complete without exploring some of its famous spice plantations. If you're a foodie at heart and love to cook, these educational tours offer a great insight into how spices are harvested.
JOZANI FOREST
35 km southeast from Zanzibar City is Jozani Forest Reserve, an area of 10 sq km whose thick forest, with trees over 100 years old, are one of the last remaining sanctuaries of Red Colobus monkey.
THE OLD SLAVE MARKET
Once the main slave-trading port in East Africa, you can learn more about Zanzibar's haunting past by visiting Stone Town's former slave market. At its height in the 18th and 19th centuries, some 45,000 slaves were shipped from Zanzibar to Brazil, India and Arab countries.
CHANGUU (PRISON ISLAND)
Prison Island is another popular destination. The island was used to contain disobedient slaves where a jail was also built in 1893 but never used. Today the island's most famous inhabitants are giant tortoise and it is a popular place for a swim, a stroll or a picnic.
ZIFF
The Zanzibar International Film Festival was established in 1997 to promote the art and culture of the Dhow region, which consists of the Arabian Peninsula, the Indian sub-continent, Asia, Africa and the Indian Ocean Islands.